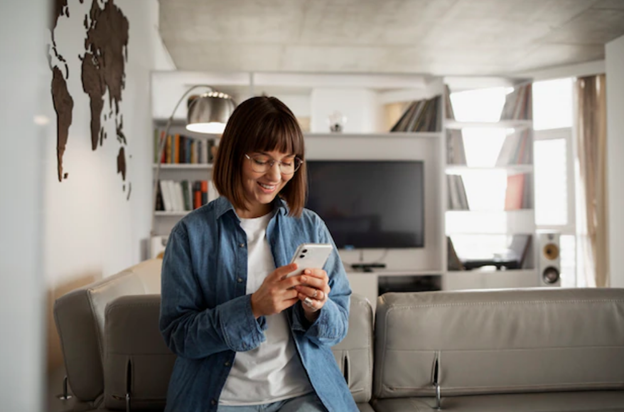 You've probably heard of smart home devices by now. If you haven't seen those TikTok videos of fancy automated smart homes, then ask yourselves what world have you been living in?
Smart Home devices do make your life easier as it essentially makes your home much more functional and interconnected through a simple system – whether it is through voice assistants and your smartphones, or hubs like ZigBee or Z Wave.
From smart garage doors to smart sprinklers, there's a smart alternative for every ordinary device present under your roof, which makes it perfect for homeowners to choose and pick from a wide range of varieties that can fit with their lifestyle and routines. You don't need a fully automated smart home to get all the perks of an interconnected living space. Even a couple of devices could do.
We've listed down 3 smart devices that we feel are essentials and should be considered for every home. They're not only great for home automation but also energy efficiency purposes too. Let's start off with the most essential gadget of them all, a smart voice assistant.
Voice Assistant
If you're looking to make smart changes to your new or old living space, you need to start off with a voice assistant as it makes the whole process seamless and hassle free. You'll just have to make sure to upgrade your Wi-Fi plan!
Voice Assistants are featured or built in per say, into smart speakers. If you're on a budget, then don't, worry, because Google and Amazon both have a less pricey version of their infamous voice assistants such as the Google Nest Mini or the Amazon Echo – both equally brilliant devices.
With voice assistant's users can simply sync their smart speakers to any smart home device and use the voice command feature to control any connected device. So, the next time you're using your smart garage door, you won't even need your smartphone, just a 'Alexa, open the garage door,' will work just as well!
With voice assistants, tracking tasks and calendar schedules can be just as easier, especially for those that need to work around deadlines, such as students and workaholics, and homemakers too! You won't forget when it's time to submit that important assignment, or that upcoming football match on the weekend.
Smart Sprinklers
Well, you've heard of smart voice assistants already, but smart sprinklers might be something that is rarely known of. Smart Sprinklers are made to replace your sprinkler controllers that are meant to be switched on and off manually; so when it's pouring down you'll have to manually turn off your sprinklers even if that means soaking wet in the rain. With smart sprinklers, a simple voice command or tap on your phone will do it, or it could eliminate that step all the way. Since smart sprinklers feature a smart technology, they have a better chance of determining the weather and changing the sprinkler schedule accordingly all on their own, so your sprinklers won't be on when it's raining.
With the smart tech, these top of the notch smart sprinklers can determine the exact amount of water that would be necessary for your lawn according to its turf type, the soil being used and the weather conditions for the week or month. You'll just have to sit back and let the device do all the work while you just have to check in on your smart sprinkler controller Google Home.
Smart Thermostats
Another great smart device that you could possibly install in your homes are Smart Thermostats. Not only are they best for automation purposes but they are great energy efficient devices. You can set your green footprint while simultaneously saving up money because of reduced heating and cooling bills.
Much like all smart devices, Smart Thermostats can also sync to voice assistants for voice enabled control, while also featuring their own mobile app for remote control. When it comes to functionality, Smart Thermostats are a great investment. A lot of the variants include a feature that allows for the device to automatically adjust temperature levels according to the weather, and also according to the household's preference without any interference from you at all. The mobile app for these devices leaves no room for carelessness either. You can set schedules for the device to follow, or even just switch the thermostat on or off if you initially forgot to on your way out. It's the perfect way to conserve energy.
Of course all smart devices provide for functionality and interconnectivity in any home, each bringing with them a unique feature as well, that you otherwise wouldn't have come across with their ordinary counterparts. You can find the above 3 and many more smart devices at FirstEnergy Home's website: www.firstenergyhome.com. They have a plethora of devices listed under their Smart Home catalogue, and surely you'll find something worth the buy!