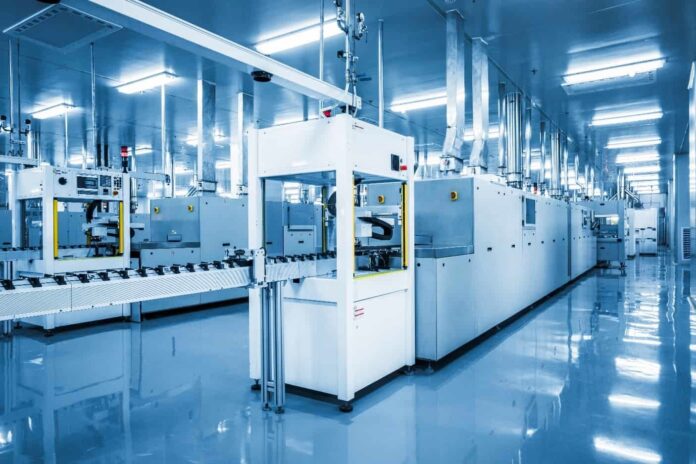 MES is a software solution that ensures its good quality and efficiency. It is generally meant to connect multiple plans and provide you with vendor information. It is built into the flow manufacturing process and systematically enforced. The result is completely visible and it can be controlled across the enterprise. Most companies try to achieve their business goals through the implementation of MES.
Definition
MES is the link between the ERP system and the Machines. It is responsible for efficient detailed planning that is required to take into account for a better production process. The aim is to achieve complete utilization and its needs to react at short notice. You have to be absolutely careful when it comes to understanding the requirement of operation of MES. The machine data also needs to be available so that you can check the data from the workplace and maintain it precisely in a central database.
With improved operation and execution, you can make better decisions that dynamically change and help you in better performance and efficiency. With an increased manufacturing supply chain and efficiency, you can integrate ERP and MES that can help you to perform better. It enables the business to complement each other in a highly reliable manner. It can also give the time in action and compete at the highest level. Most of the companies try to look forward to working with the software that can help them in better production procedure with updated technology and increased operational performance.
Role of MES
The rapid changes in manufacturing increase visibility and add pressure on operations to maintain good quality levels. It is essential for the manufacturers to make informed decisions in the environment so that they can achieve good success by implementing their plans. With MES System, one can monitor and synchronize manufacturing activities. It links them with real-time enterprise for the best performance.
The manufacturing execution systeme is also known to eliminate human errors in the manufacturing process. It provides real-time quality data checks along with automatic enforcement of business rules. With good execution, one can expect improved results in the process and higher productivity. You can also provide the flexibility to change complex processes and enforce them immediately with ERP.
Feedback
MES system is also known to provide the real-time feedback that is required to fix it becomes essential in resolving issues for product quality. You can expect to utilize this MES System for optimizing the manufacturing process. By using this system, you can eliminate paperwork errors and bring in better technological development. It helps you to track product and order details and also collect information regarding the financial and planning system. Feedback is very important when it comes to synchronizing machine and human actions which have increased with the workflow management capacity in the production process all across the industry.
Supported by
MES system is for all Industries that support manufacturing industries. It is a supposed complex process workflow that is used across industries. It is designed for ease of integration that allows enterprise applications and better automation of the program. If one can absolutely enjoy the services from a good MES system, there is nothing like it. You can also get in touch with that team who are always ready to guide and help you in the best possible manner.
Benefits
MES-ERP provides a large number of long and short-term benefits. It also includes strategic and tactical benefits that induce lower operating costs to improve production. There are certain other additional benefits which are-
ERP eliminates non-value added activities which yield nothing important to the production process
Lower cost of good quality products are what one can expect that give a good amount of profit to the company
You need to have complete control over your and fracturing process which is taken care of by MES-ERP
Continuous improvement in product quality and new design
Gain real times visibility and control access over the nun fracturing supply chain
Standardization in different processes all across that can help in advance planning and scheduling solutions
In order to enjoy their services, you can contact the company for a free short analysis. It determines the current status of the company and analyses whether there are places that the company can improve in the system you can ask questions and also be free to understand your necessity of MES system. There is a lot of transparency inthe entire production process that is significantly expected to show how integration automation can be achieved. You can compare the stocks with the planned inflows and outflows.