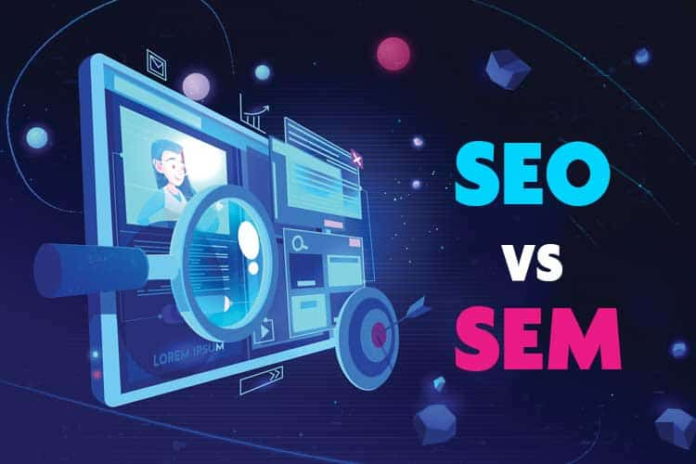 Marketing is an essential factor in every business. With so many organizations already implementing top marketing strategies, staying on top can be overwhelming.
Being successful has always been the goal of every business owner. Therefore, it is crucial to ensure that your organization is running smoothly. Having a solid team and employing the right tools, such as small business management software can help you efficiently achieve your daily responsibilities.
Some practical ways to guarantee a thriving business are through Search Engine Optimization and Search Engine Marketing practices. These two terms are used interchangeably in the digital marketing world. However, since they typically work together to address similar activities, it can be confusing to understand for anyone not familiar with them.
So, what is the difference between search engine marketing vs. search engine optimization? The following is all the information you need to know.
Differentiating SEO and SEM
SEM uses paid advertising to promote websites by increasing their visibility on search engine results. Businesses invest in keywords to guarantee that their advertising appears in relevant searches.
On the other hand, SEO is how search engines store and organize content to see how effectively it will gain traffic.
The key difference is that SEO concentrates on improving a website to increase traffic from organic search results. Alternatively, SEM aims to increase traffic and exposure through organic and sponsored searches.
How do they work together in marketing?
Both SEO and SEM use keywords to drive traffic to websites and web pages. This increases your keyword visibility on search engine result pages.
SEO is the cornerstone for excellent SEM, and when both are well-configured, you have a greater chance of attracting high-quality visitors and increasing conversion rates.
It is essential to remember that your website must be as good as these two strategies. All your SEO and SEM efforts might drain if your site is not optimized correctly.
Learn more about digital marketing here!
Anthem Software is a Florida-based company that offers a variety of small business software and services, including SEO, Digital Marketing, and Customer Relationship Management software.
Contact them at 877-545-9797 or visit their website www.anthemsoftware.com/ for more information.