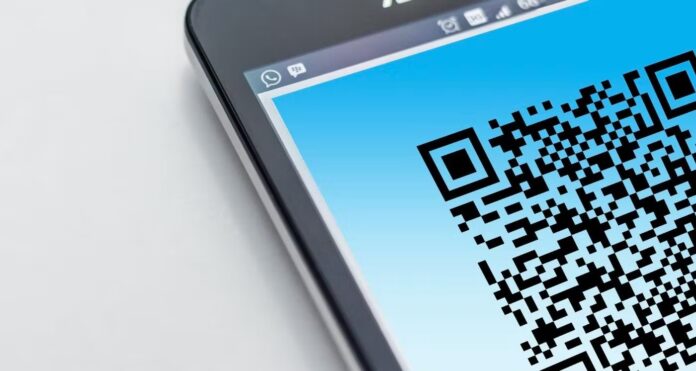 Web3 has been revolutionizing the world of the internet ever since it arrived. It has opened doors to never-heard-before opportunities. Not to forget how it has significantly reduced the need for middlemen, bringing the world closer than ever without compromising privacy. 
QR codes are another tool that has significantly changed several industries. Given its many benefits, even the Web3 domain has adopted it, and how! Together, Web3 and QR codes are a powerful combination. But why? Want to know? Continue reading. 
This blog will walk you through all you need to know about Web3, QR codes, the combination of the two, and Flowcode's Web3 QR code generator. 
What Is Web3?
Often regarded as the future of the internet, Web3 makes a transition from a centralized system to a decentralized system, giving individuals more autonomy. The web3 networks use open protocol while still being high on privacy. 
Some examples of Web3 include the Axie Infinity, a video game powered by the Ethereum blockchain. It rewards its players with cryptocurrency for unlocking specific achievements. 
What Makes Web3 Popular?
Transparency

– The advantage of Web 3.0's decentralization and distributed ledger technologies is that you can track your own data and examine the source code of the platforms you want to utilize. 

Privacy

– You can safeguard and track your personal data online thanks to blockchain technology and current developments in cryptography, which is a significant benefit. 

Ownership and Sharing of Data –

Web3 eliminates intermediaries and equalizes content generation through blockchain innovation and democratization. By actively participating in the community, individuals may instantly earn tokens. These tokens are valued in money, giving users a strong sense of control over their companies.

Security

– With blockchain technology, data cannot be changed or compromised secretly. Only using certified web3 applications is advised because there may be a lot of insecure web3 applications.

Chance for Collaboration

– A Decentralized Autonomous Organization (DAO), a revolutionary management approach that eliminates boards and executives, is the core of Web3. It adheres to a set of rules that let an infinite number of individuals join.
What Makes QR Codes Popular?
Versatility

– There are numerous useful applications for QR codes. They can encode anything from straightforward business cards to more intricate, touchless payment systems. Additionally, the minimal QR code size makes it ideal for settings with little space. 

High Engagement

– There are no size constraints on QR codes, particularly dynamic QR codes. Better content is made possible by QR codes in addition to more content. You can embed audio and video material in the URL you choose. Even interactive elements may be included.

Fast Processing

– QR codes are easy to use and come equipped with fast processing especially because they encode information horizontally and vertically, allowing them to transmit data in any direction rather than just one. This results in a code that reads and transmits information more quickly and efficiently.

Accessibility

– Any content that you access via a QR code can be saved on your phone. Whether it's just text or a URL. You can download material when you scan a QR code and see it.

Trackability

– What makes QR codes such a compelling long-term marketing tactic is QR code tracking. Those who use QR codes often monitor their scan rates. This typically includes a number of scans that are unique, time, and place. Businesses may determine which codes work well and when by tracking these indicators over a period of weeks or months.
Flowcode's Web3 QR Code Generator
Flowcode's QR code generator is your ideal partner for creating QR codes for your Web3 projects for several reasons. The following are some of them – 
You can easily buy and pay crypto with the Web3 QR code enabled by Flowcode. 

Allows you to deep-link scanners to your WebVR experience and AR NFT gallery with an instant access point. 

You can link your NFTs for sale, embed your library, or promote the new releases with the help of their

QR code generator for NFT. 

Additionally, you can distribute your NFT collection without being worried about security. 

Supports creation of wearable Web3 with the help of custom NFT QR design printing on merchandise.

Robust data insights (engagement data) into creative works with easy A/B testing to learn about customer behavior. 

Hassle-free transactions of cryptocurrencies due to GDPR and CCPA security of the platform. 

Unlimited CDN storage, HEX colors, custom CTAs, and nested folders. 

Comprehensive analytics, inclusive of geolocation tracking, retargeting pixel support, organization reporting, and more. 

Integration with platforms like Zappier, Salesforce, Klaviyo, Mailchimp, and Hubspot. 

20-30% discount on the print store. 

Bulk code creation (up to 1000) with indemnification and SSO under the Enterprise plan. 
Flowcode is an excellent choice for Web3 QR code, especially if you are looking out for something that helps you stand out. It offers 4 plans to choose from – Basic, Pro, Pro+, and Enterprise. And what's best is that they also offer printing support to make it easy and cost-effective. So why wait?
Updated plagiarism report: